Czech tradition in the kitchen
Olomoucke tvaruzky, fresh bread with butter, chilled beer…Every lover of this cheese knows it. However, the originally table cheese has a much broader application in Czech cuisine.
It is made from fat-free sour quark with the addition of salt, acidity regulators and dairy cultures. It has a slightly spicy flavour and a distinctive and unmistakable smell. Just as the colour changes from a golden yellow to orange shade, so does the smell of the cheese during the maturation process when grows to be more intense. An orange-brownish colour shade is not a problem.
It is the degree of maturity that should be the determining factor in the culinary presentation. A white quark core is evident at the beginning of maturation. At this stage, the cheese is best suited for heat treatment, e.g. baking as meat stuffing, in stuffed peppers or rolls, fried like a schnitzel, or "sweet-style" – fried in pancake batter garnished with conserved or fresh fruit, accompanied by blueberry jam and whipped cream.
The maturation of Olomoucke tvaruzky then progresses further to its core. At the cut, it has an amber colour, the smell is stronger and the surface cover continues to develop. Such a kind of Olomoucke tvaruzky is suitable for marinating in oil or beer mixed with garlic, onions and other popular ingredients selected according to your own imagination, or in the typical way on bread and butter. Olomoucke tvaruzky cheese is not only a healthy option but also provides tremendous possibilities for culinary experiments that will certainly enrich every diet.
With their usability, Olomoucke tvaruzky also inspired many authors of cookbooks. On our market, we can find a special cookbook – Magical tvaruzek or The Unusual Odour Cookbook – which works with this phenomenon. It is full of recipes tested by the author and provides ideas for all gourmets who would like to become familiar with the magical world of the traditional cheese.
Be inspired, enjoy your meal!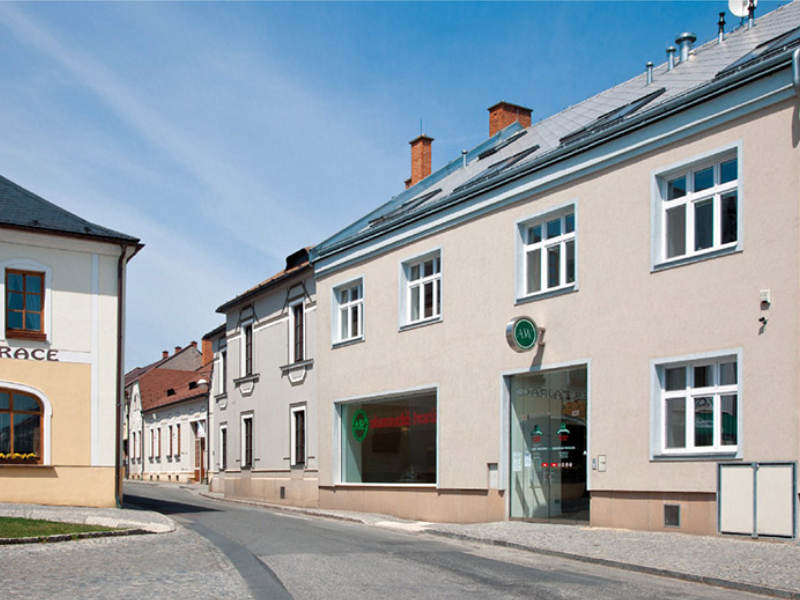 Company store in Loštice
náměstí Míru 11, Loštice
Phone: 583 401 220
Opening hours
Monday – Friday: 07.00 – 18.00
Saturday: 08.00 – 18.00
Sunday: 10.00 – 18.00 
Detail shop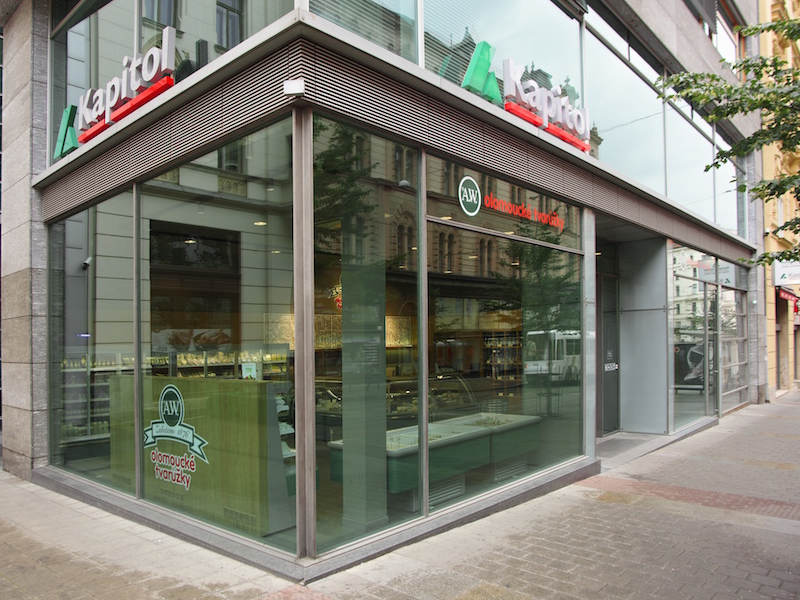 Company store in Brno
Rašínova 4, Brno
Phone:
539 011 445
Opening hours
Monday – Friday: 08.30 – 18.30
Saturday: 08.30 – 13.30
Sunday: closed
Detail shop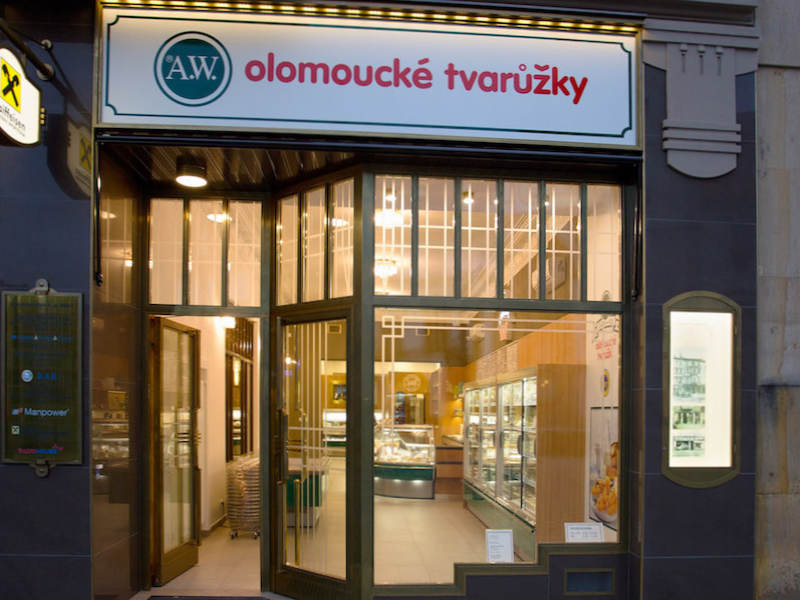 Company store in Olomouc
Horní nám. 7, Olomouc
Phone: 585 202 551
Opening hours
Monday – Friday: 08.30 – 18.00
Saturday: 08.30 – 12.30
Sunday: closed
Detail shop
Specialized stores, retail networks and wholesalers
Are our Olomouc curd cheese stores far from your home?
Try to visit any of the specialized stores.
You can also find the Olomouc curd cheese in many retail chains and wholesalers.